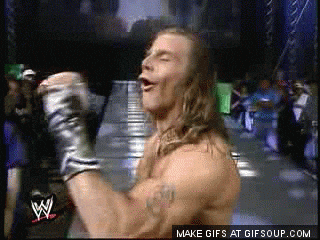 First on the docket is Kyrie Irving of our own Boston Celtics. I think it would be best for the Celtics if the entire team lined up and did this in Kyries face.  It would be the proper thing. What a whimpering bitch of a human.  It must be so tough to be him.  His complaints seem to stem from the fact that he likes to blame losses on everything/one but himself.  He has blamed the media, the inexperience of his teammates,  his teammates wanting more touches, and lastly lets not forget someone else missing the last shot.  You have to admit he is consistent.  He never blames himself. This weekend it was his coaches fault. His quote "down the stretch i tried to come in and help as much as possible.  We should have trapped Walker a little bit more like every other team in the league.  But we didn't." In other words, not my fault!!
I wouldn't fuck with that panda. Kyrie complained his way out of Cleveland saying he was sick of playing second fiddle to Lebron.  Props to Danny Ainge for dishing off a hurt Isiah Thomas in this deal but now we see the side effects, and nobody ever said anything bad about I. Thomas. He just talked his way out of town by saying "Back up the Brinx truck." Now he is playing for $2 million/year.   Now back to Kyrie, he is complaining he doesn't like the pressure of being the go to guy and having to be in the spotlight. Wait a sec, isn't the reason you wanted out of Cleveland was to get more of the spot light. This coming from a guy whom made some stupid basketball movie.  I wish I could find the quote about everyone wanting to get their points and fighting for chances. Whatever happened to wanting to win!!   Cry me a river you BABY!!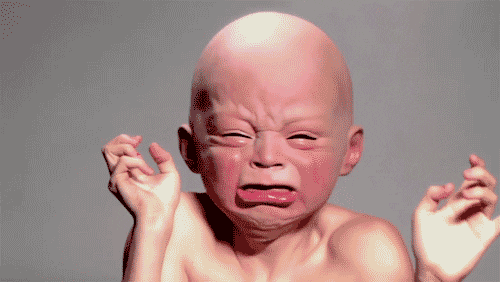 Contestant number 2 is Antonio Brown. We will have to see what happens in the future but whats fresh in my mind is the end of this year.  The Steelers were in a must win situation and A.B. decided to play the roll of the Big Baby. From what I can tell its a situation similar to Kyrie.  He had an argument with Ben Rapelisberger during practice on a Wednesday about not getting the ball enough.  Thursday he said he was feeling knee pain and didn't practice.  Friday he called in sick again so the Steelers told he to report for an MRI.  He never showed.  On Saturday he skipped the walk-thru practice but the baby had his agent call the team and say he was good to go on Sunday.  Good for Mike Tomlin for telling him to pound sand.  So Brown watched his team get knocked out of the playoffs from the sidelines in a fur coat.  All because he's a immature self centered never been taught how to be a man loser.  YOU SUCK!!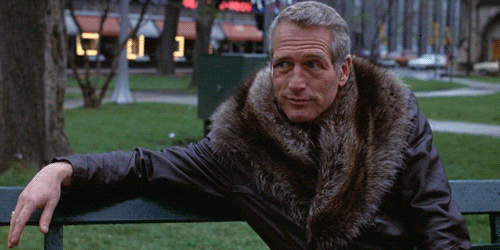 Oh wait that's Reggie Dunlop, one of the best teammates ever.  Minus the whole lying to the team thing and hitting on Ned Braden's wife.  But all heart!! Remember it was his decision as player/coach to have the Hansen brothers play.
Those are good teammates.  But back to the guys I'd rather be without.
Vontae Davis of the Buffalo Bills.  He was the guy that started the first game of last season at cornerback.  He told his coach at halftime he was "done" and he proceeded to retire on the spot in the middle of the game. I relate this sorta to Pavone hating on the black defense and quitting mid skate.  Sorry, Is it still too soon Pavone?? Heard you have thicker skin now.
Can't forget Terrell Owens on this list. He implied Jeff Garcia was gay, not that there's anything wrong with that, on his way out of San Francisco. He said the Philadelphia Eagles would be better with Brett Favre at quarterback instead of Donovan McNabb. He said the Dallas Cowboys don't have a T.O. problem — they have a T.R. (Tony Romo) problem. Man just knew how to insult his teammates.
Even though they were competing for a gold medal Tonya Harding and Nancy Kerrigan were teammates on the 1994 USA Womens figure skating team.  Teammates are supposed to support each other and that's why my final addition to this list is Nancy Kerrigan.  How dare that sometimes called horse toothed vixen from Stoneham force her teammate to conspire to have Hired goon Shane Stant bludgeon her right thigh after practicing at the Cobo Arena in Detroit. Why would you practice in Detroit where the odds of a random felony assault are equal to getting the wrong order at Mcdonalds.
Kerrigan used the publicity, from the attack,  to score herself $9.5 million in endorsements before the Olympics commenced.  Meanwhile poor Tonya Harding would be forced to pay a $100,000 fine and do 500 hours community service just for trying to keep up with her much better looking, more talented teammate.  The spiral would continue as Tanya would have a quick porn stint followed by becoming the AAA wrestling manager of  Los Gringos Locos.  She did bounce back to beat Paula Jones in  Celebrity TV Boxing. Remember Paula Jones was the Arkansas state employee that charged Bill Clinton with sexual harassment and scored $850,000 in shut up money for said alleged incident. So Tanya, seeing someone attack a sitting US President did the right thing and beat up the accuser!!  What A true Patriot!
Get over it Nance!!
What about Public Hockey?? You got Davey and Shakey who would rather flip the puck then just make an open pass.  Must be frustrating!! Or Weevey a self proclaimed 14 minute shifter,  Must be frustrating when your getting cold on the bench!! Or Chip who will purposely go off sides if you don't pass him the puck.  Need I go on??  Its better than having Kyrie on your team though.