When you get to the line-ups, read them, then rub your eyes and examine them once more.  The past three skates haven't been good for my psychological make up.  Kinda like the Hulk with his nuts in a vise.
This blog is brought to you by Lagunitas Super Cluster Ale!  It's an American Imperial IPA and comes in at a delicious 8% abv.  It's my favorite beer at the moment.  Gotta be careful though, 8% is nothing to be trifled with.  Like the sultry sirens luring Jason and the Argonauts to a watery grave, the Super Cluster can also seduce you to a hop filled demise.
As always, please listen to the music!
–The Line-Ups–
Dark: Davey, Shakey, Weevey, Tinman, Sean-O, M. Looby, Commish, Franny, Nojus, missing at least one person, unless they had three more than us.
White: Brown Brian, Chip, Matt, Angry Dave, Link, Dan, Yasu, Dexter Southfield, RayFro, Young guy (very good), Grabby, Firefighter (I was mistakenly calling him ShayNeigh, sorry for the confusion)
Goalie(s): B. Looby, Sam
Game 1: 5-1 White
I felt so good coming into the rink today.  Sure it was still low to mid 40's, but the sun was shining bright and I felt in the cockles of my heart, that the White tyranny ended this day.  It was the exact opposite.  Destruction.  Ruin.  Pure, unadulterated carnage.  There was no coaching this one up…if Mike Eruzioni happened to walk into the rink and see the teams, he'd say simply "nope" and flee to the nearest chemical shower.  Fucking Christ man…
Game 2: 5-2 White
Hello, I'm White…I'm gonna take your heart out of your chest and make you watch as I stab it with 47 Sharon Stone approved ice picks.  Don't know why the Basic Instinct reference came to my head, but funny story real quick.  I watched that movie with my Mom and neither of knew anything about it.  Talk about awkward…
Now where was I…oh yeah, we got annihilated in game 2.  If some metric driven statistician came in and proclaimed "two goals this game boys, that's double of game 1."  I'd have to stuff his mammary glands into a blender!  That's not a real threat tho, in fact I don't even know if males have mammary glands.  I know they can lactate tho (if you work the nipples enough).  Either way, I don't feel like editing, so I'm just spewing words down and hitting publish.
Game 3: 5-4 White
This one hurt.  We fought back after being down 3-1 to tie it up and even scored afterwards to make it 4-3!  That's where the party stopped.  The cops (White) raided our shindig, stole our booze and told our women to go home.  Unbelievable.
Game 4: 5-1 White 
Dark scored the first goal in game 4!  Woohoo!
Is five unanswered goals bad?
With the score 4-1, Matt got dished the puck out front.  I was on the bench at the time (a common place for a short shifter like myself) and our defense was all over the map.  Anyway, Matt had a wide open net and let loose a screaming one timer.  Brendan dug his left skate in and made a desperation dive to his right, only to take the hard clapper straight to the dome.  BLoobs quickly exited the ice and our dream of a comeback was shattered.
Very soon after, White rang the post and Dan made sure to skate by the bench (remember, I'm a short shift kinda guy) and revel in their victory.  "That one counts!"  Immediately after the game/series winner, the Tinman got the puck in their offensive zone and had a beauty of a goal on Sam.
"If you play lazy, you get lazy results!"
"Show some goddamn heart!"
Those were just a couple of the inspirational words I was screaming (coaching) today.  There were a lot more…
Just breathe…in through the nose, out through the mouth.  Keep your composure…
Smile and endure Weevey, don't crack…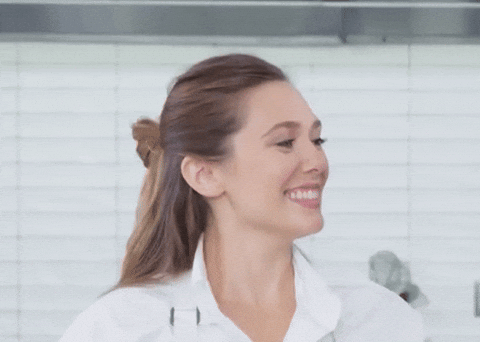 We could have ample supplies of chaos magic and it wouldn't change a damn thing.  Actually come to think of it, it would change a lot, but that's the thing with chaos, you never know which scale is gonna get tipped.  Any other Marvel fans out there?
Did I subtely just whisk Chaos back to hockey?  That would be perfect…in fact, toss in Slo-Mo and The Ghost of Stan Mikita for when White gets Tom A. Hawk, Shaymus and the Fake Russian back.  Dear god…I'm gonna lose it.  Oh yeah!  Toss the Maestro and his metal hips into the Dark mix as well!  We need more rusty iron in our diets!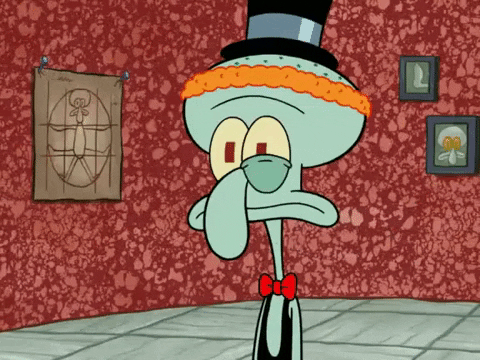 In through the nose, out through the mouth…
In through the nose, out through the mouth…
IN THROUGH THE…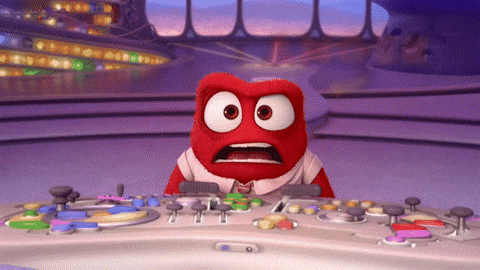 WHAT. THE. FUCK!!  What in the actual fuck is going on out there.  Not only are we getting our asses kicked and our souls siphoned directly out the anus, Dark is accepting it!  We're getting conditioned into servitude and mediocre servitude at that.  Maybe servitude isn't the right word, but who the hell cares, we sucked.  We sucked long, we sucked hard and we didn't stop sucking until the final bell.  Breathe…
Okay, we need to regroup.  We have to start playing smart hockey.  We've out skilled before, we've suffered hard losses…hell, we've
–Notable Moments–
Where Vlad brought the sickle of freedom down on Angry Dave, Link was not gonna be denied his wannabe Russian heritage.  With a full head of steam I cruised in on Link.  I had the speed to get around him, but Link employed the hammer of injustice upon my stick and I could only look to the rafters, mouthing WTF.  He also adapted into the role of sous chef and tried to dice my hands like they were supple leeks.  My oh my…
Sam took three hard shots to the mask from White.  The coup de grace came later when Matt sent Looby into concussion protocol ending our glorious comeback with two goalies on the ice.
Tinman had a silky smooth toe drag, cut back move that shed his attacker.
We were outscored 20-8, for those keeping track at home.
Franny scored at least two goals in the dirty areas out front.
I was rushing the puck into the offensive zone, when Firefighter man came upon me hard.  You see this a lot and usually it's either a bluff (skilled skater) that is trying to scare you into a mistake, or just someone that doesn't know their edges (bumbling mongo's).  Firefighter is a good player and I barely sidestepped his open ice hit, minimizing the damage and fueling my inner demons.  Right after, there was a contested puck with Grabby playing left D.  I dove for the puck, but realized immediately that I was just diving into his skates.  It was poor judgement on my part…sorry Michael.
 The skies were alive with many jubilant flip passes!
Let's see how hard it is getting outta bed Friday morning…hope you're happy White!
You guys see this?
Yikes…
–Three Stars of the Day–
3) Matt and B. Looby: What I spoke of above was a fantastic shot and an even better save.  Hopefully Loob Master Flash is okay and can be back for Friday, but that's not what got them the 3rd star.  Matt was back to form, dangling, scoring and setting up many a play.  Looby, had a bunch of awesome saves…yet the one that sticks out wasn't his diving header.  We were pressuring in the offensive zone and a rebound came right to Davey's stick out front.  He had his head up and quickly shot for the right side of the net.  Brendan stacked his pads and even lifted his left leg up further to deny a hard, for sure goal.
2) Dexter Southfield: It's just stupid the shit this kid can pull off.  There were multiple times where I thought I had him in a no win situation and he shifted his way through it.  Must be that ole' pesky skill thing I lack.  Although, I did get him on a drag and tap, before drilling the post!  When I proudly asked Davey if he saw it, he responded "yeah, I was saying to myself, fucking hit him!" He's right though, if DS took my body I was done for.  This isn't about me though, good job out there today DS!  He's starting to pass more and more and once we get the flip pass incorporated into his game, playground mode ACTIVATED!
1) Grabby and Brown Brian: Yeah, yeah…two more people.  It's hard to limit White to just 1, 2, 3, 4 stars!  I was embarrassed by our efforts out there.  Grabby was a staunch defender, stepping up when necessary and he buried many a goal.  BB was his typical BB self.  Goals, speed, drags, no look passes…you get the idea.  Screw you White!
Honorable Mention: Davey: When people started to scoot, we played 5v5, turning into 4v4 before ultimately becoming 3v3 half ice.  Davey was 6 for 6 on his shots at the post and only missed his last one at the very end to wind up 6 for 7.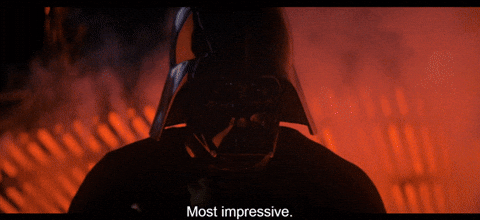 Bruins play the Rangers tonight at 7:30.  We get Johansson and Krug back for tonight's game and Grzelcyk/Miller were practicing with non contact jerseys.  Hopefully we can make NY look like Dark today.  Fuck me…
–Weevey–