This absolutely is not to celebrate injuries, but they should be remembered.
5) Tom A. Hawk: 
This wasn't necessarily an injury per se, but it was pretty filthy.  What was even worse than the actual incident, was that everyone was so ho hum about it.  Um, hey guys…Shakey just got two-handed over the head.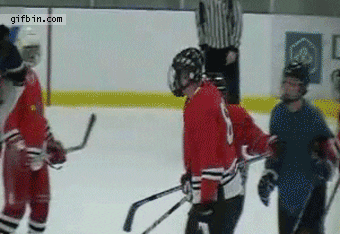 4) Weevey and Grahamah take down the fake Russain:
I didn't know why Mike (fake Russain) was away from hockey for weeks (months?).  I just figured he was doing truck stuff, or learning truck related songs.  When he finally came back, I was astonished to find out that I had broken his foot.  It was a clearing attempt from my defensive zone.  Even more astonishing was after he returned Dave had shot the puck off his foot, breaking one of his toes.  You can't do much about a broken toe, but if Mike had weed, whites and wine he surely would have taken that sign and sat out the skate.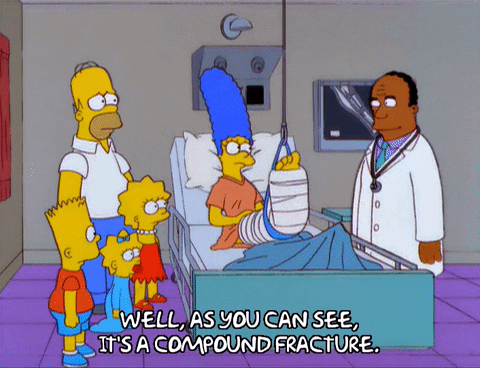 3) Dave plays exterminator:
The Mongolian Water Bug almost deserves his own write-up, but I'm not sure if enough people remember him.  He was a whirlwind of disappointment (makes playing with Slo-Mo a joy).  During a skate, Dave employed one of his (in)famous flip passes, but that damn water bug got his face in the way.  The blood flowed freely onto his jersey.  If I recall correctly it was a HSL shirt (Himalayan Sherpa League) the only known league to ice a yeti.  Now, flip passes have been a major point of contention throughout the years.  No matter if you're on the love or hate side, no one likes getting hit in the face with a puck.  And that's what happened to the Mongolian Water Bug not once, but twice.  The following week with the blood not yet dried on his HSL jersey, the water bug took a second flip pass from Dave directly into his face, again.  I'm not sure if he's been back since.
2) Shakey sends a Canadien to the dentist's chair:
No real history or back story here…just a good ole maiming.  A lot of people ask if Shakey was vexed from the bleu, blanc et rouge logo adorning the victim's helmet and I've known him long enough to say yes, yes he was.  Black and gold runs deep, but not as deep as the posts needed to anchor the poor canadian's false teeth into his mouth.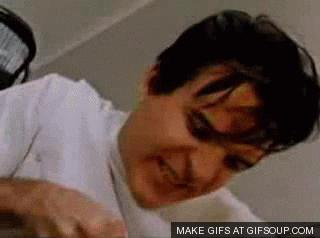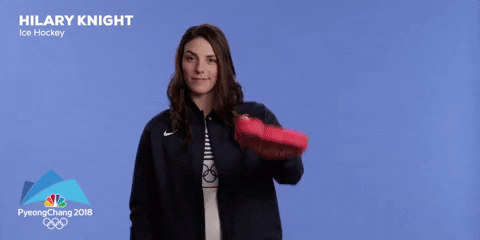 Weevey blinds a guy:
I'm gonna wait for Shakey to write this part, because it wouldn't be fair for me to.  Coming soon…
–Weevey–