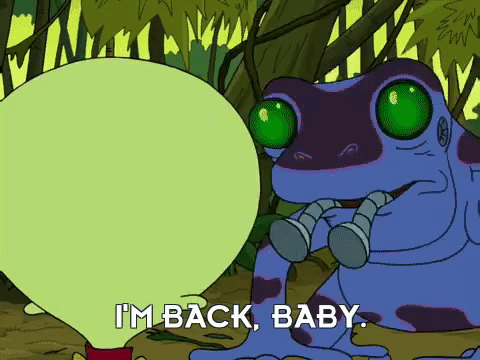 My long awaited, much anticipated, return to the life of public pucks leading source of breaking stories and random other thoughts is finally upon us.  To be honest my lapse in  blog posts is directly correlated to my lack of patience to type out what I'm thinking.  On top of being a two finger typist those two fingers are normally shaking their ways to numerous blunders.  Mix in my inability to spell basic words and you can begin to espy the origins of my impatience.
SHAKEY'S TOP TEN CHRISTMAS MOVIES
Some movies that I received votes for were deemed  not to be Christmas movies even though Christmas does take place in the movie.  Purposely omitted movies include Rocky IV and Lethal Weapon.  Also as an honorable mention we could include Love Actually as #11 as it received many votes from female respondents.  Dont think I ever saw it so cant really review it just mention it to appease the ladies because they are a dynamic we are trying to cater to here at Public Puck Industries.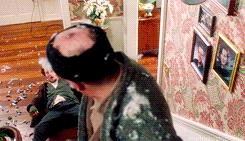 10.  HOME ALONE (1990): Would never go out of my way to watch this movie ever again but it was filled with some funny scenes where bad guys Harry and Marv, played by Daniel Stern and Joe Pesci, face a myriad of painful failed attempts to best little Kevin. Fun fact in one scene a real poisonous tarantula crawls across Stern's face.  Before judging me on this pick realize this movie topped the box office charts for 12 weeks raking in over $285 million topping Rocky V.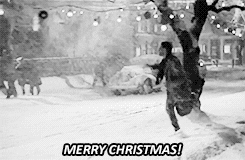 9. It's A Wonderful Life (1946): We were all forced into watching this one at some point growing up.  Other than Blue Line Bob, of course, who was fully grown when it was released. Classic feel good story. Made in an age when all movies came with a life lesson.  George Bailey, played by Jimmy Stewart didn't realize what he had till it was gone.  Topped off with the happy ending, but not the type of happy ending you think of when you say happy ending.
Fun Fact: In 1947, the FBI issued a memo noting the film as a potential "Communist infiltration of the motion picture industry,"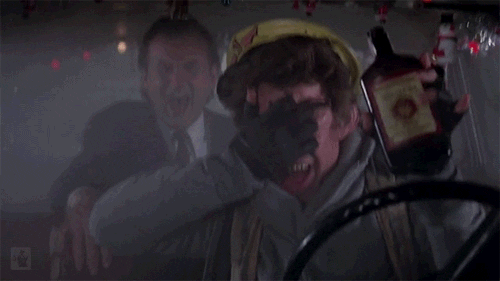 8. Scrooged (1988): Bill Murray's return to the big screen after taking four years off following the release of Ghost Busters. A funny outtake on Charles Dickens A Christmas Carol. After turning down the role two years prior he agreed to take it on after numerous changes to the script. 
Fun fact: All three of Murray's brothers appear in the film.  It didn't fair too well at the box office only bringing in $60 mil.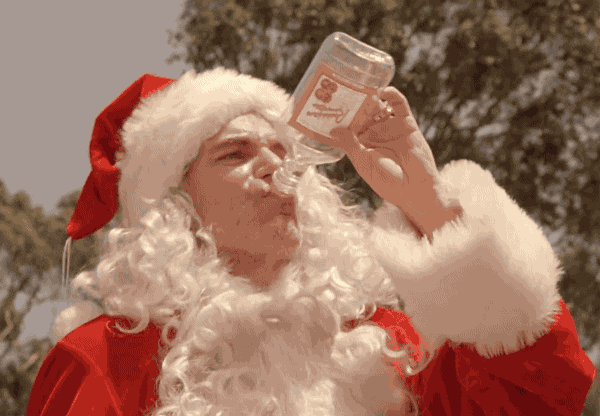 7. Bad Santa (2003) :  How did I not rate this one higher?? Classic filthy drunk Santa with a midget as an elf helping the kid with no friends learn how to stand up to bullies while in turn the kid teaches Billy Bob Thornton to learn the true meaning of Christmas.
  Fun fact: Bill Murray was offered the role of Santa and was in final negotiations when he backed out at the last second.  Better fun fact: In the Czech Republic the movie is titled Santa is a Pervert.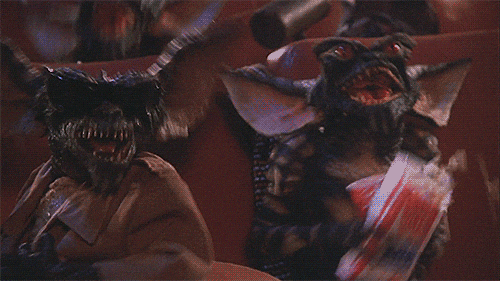 6. Gremlins (1984): A struggling dad looking for the perfect gift for his son wanders into a shop and buys a cute fuzzy creature called a mogwai that his son Billy names Gizmo. What he doesn't realize is mogwai translates to devil in Cantonese.  The shopkeeper tells him never to break 3 rules. Never let it into the sun, never let him get wet, and never feed him after midnight.  Of course they break all three rules leading cute Gizmo to spawn into an army of evil destructive gremlins.  I was only 11 when this came out so it was funny and scary which is why i have it rated so high. 
Fun fact: Howie Mandel is the voice for Gizmo.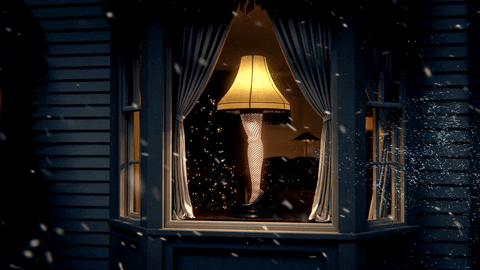 5. A Christmas Story (1983) : Not a huge fan of this one but the numerous times I have watched has allowed it to grow on me.  This movie taught many of us the results of putting your tongue on a cold pole.  Ralphie the typical bullied kid tries to convince his parents to buy him a BB gun for Christmas.  Meanwhile his dad receives the leg lamp in the mail.  Pretty funny and I do watch if I come across it on TV but don't go out of my way to watch it. 
Fun fact: In 2004, San Diego entrepreneur Brian Jones bought the house in Cleveland where A Christmas Story was filmed for $150,000 on eBay. Jones then "spent $240,000 to gut the interior and transform the house into a near-exact copy of the movie set."  You can now visit the house in Cleveland for $10 and also check out the accompanying museum and gift shop.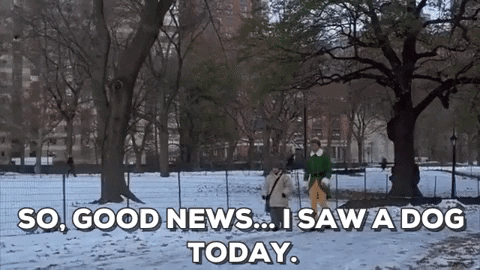 4. Elf (2003): This is where it gets really tough to rate them as they are all incredible movies.  Elf is incredibly funny from start to finish. 
Fun fact: Jim Carey was actually offered the part and turned it down. Obviously this movie hits home for Dave, Weevey-san and I with the mailroom scene. Not saying we enjoy syrup on the job, just books occasionally.  Best fun fact: there was also a hockey game scene that didn't make it past the cutting room floor.
Does his style of play remind anyone else of hybrid Weevey with Brown Brian's slap shot??
3. Trading Places (1983): Another classic staring many former SNL alumni.  Millionaire brothers Randolph and Mortimer Duke can't agree on the whole nature versus nurture theory.  So they decide to bet $1 ( similar to my habit on football ? games) on it and determine the winner by installing homeless con man Billy Ray Valentine (Eddie Murphy) in the old job at their firm held by Louis Winthorpe III (Dan Aykroyd), who was set up to lose everything by the Duke brothers. 
Fun facts: the writers went to bars to hang out with drunk stock traders…sounds like fun research. The main parts were initially offered to Richard Pryor and Gene Wilder and the movie was set to be named Black and White.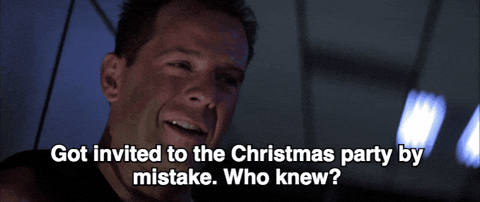 2. Die Hard (1988) :

Yippe Ki yay motherfucker what a great movie.  Will watch this or Die Hard 2 or 3 any time they are on!!  NYPD's 
John McClane (Bruce Willis) is visiting his estranged wife Holly (Bonnie Bedelia) on Christmas Eve.  He joins her at a holiday party that he was mistakingly invited to in the headquarters of the Japanese-owned business that she works for. But the festivities are interrupted by a group of terrorists led by Hans Gruber who t
ake over the exclusive high-rise Nakatomi Towers, and everyone in it. Very soon McClane realizes that he is there only hope!!
Funnest fact: Frank Sinatra was first offered the part of John Mcclane. Then it was offered to Clint Eastwood, 
Sylvester Stallone, Harrison Ford, Robert De Niro, Charles Bronson, Nick Nolte, Mel Gibson, Richard Gere, Don Johnson, Burt Reynolds, and Richard Dean Anderson (yes, MacGyver! And all said no thanks!! Wills pulled in 5 mil for his efforts.
And now the moment of truth!! Drum roll please!!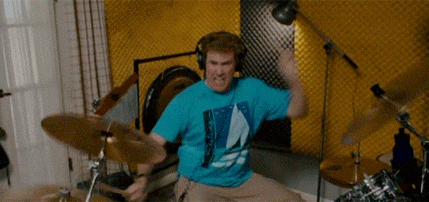 PublicPucks official #1 Christmas ? movie ?
1. National Lampoons Christmas Vacation (1988) This one is actually in my top ten of all time.  The entire series of vacation movies is awesome and will probably come up again when we review the Public Puck's  top ten Movie Series' of all time.  Was at my nephews hockey game this weekend and the guy behind me was telling his friend he had watched it for his first time the night before.  How is it possible a 45 year old man had never seen this movie?? Is that possible I thought to myself.  Then I realized these are Cape Cod residents and they lead very sheltered lives.
Cant believe Eddie drinks Meister Brau instead of PBR!!