The last time these two met up the setting was a frigid Fenway Park in early April.  The Yanks were still trying to gate out of the gate while the Sox pitching was taking advantage of the cold temps to silence opponents bats.  The Sox took two of three in that series outscoring them by a 27-14 total. They not only beat them on the scoreboard they also embarrassed them in a bench clearing brawl that featured Joe Kelly giving Tyler Austin a good knuckling after beaning him in the back.
After taking the series and what we can only hope was just the first round of the fight, Boston was riding high. The fight seemed to bring the team closer together and they proceeded to win seven straight after that night.  Kelley was watching games from the bleachers and being cheered while attending a Bruins game.  The Yanks limped out of town licking their wounds but vowing to get revenge.  They had two games in Detroit  postponed due to weather giving them a much needed two day rest.  They took advantage of the respite and have proceeded to go 17-3 since that beat down on the Fenway mound.  It appears the Sox might have awoken a sleeping giant as most polls had the Yanks as the pre season faves to take the crown.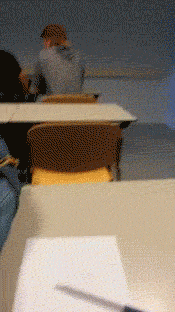 Fast forward to today and we have our beloved Red Sox in first place at 25-9 with the Yanks a close second a game behind at 24-10.  Starting to look like these two will both be power brokers this year fighting for the AL East championship.  This time the series has switched venues and will take place in the Bronx.  The temps will be warmer and hopefully so will the intensity and tempers.  Tonight has Drew Pomeranz (1-1, 6.14 ERA) facing the Yanks ace Luis Severino (5-1, 2.11 ERA) whom has been nearly un-hitable since leaving via Logan in mid April. The Sox roughed him up for 5 runs over 5 innings last time out. They have had success against him in the past as well. Benetendi (.500 in 16AB) and Betts(.316 in 19 AB) and look for Mitch Moreland to get the start tonight as he has hit Severino at a .333 clip. Even though its early May its feeling like an important stage of the season and im guessing they are going to step up and take this series.
Todays Bovada wager: $1 on the Sox straight up to win $1.70