I'll share my notes from Friday below this.  Sorry for not getting it out on time, I feel shame.
Please press play…
Friday 3/22/19
–The Line-Ups–
Dark: Davey, Shakey, Weevey, Tinman, the Maestro, Jack, Jimmy C, Sean-O, Kenny, Ryan (from grounds), Dexter Southfield, Jonny, Old Man River, 7 Minute Abs
White: Brown Brian, Tom A. Hawk, Fake Russian, Chip,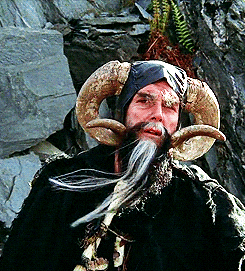 Angry Dave, Glaze, Garvin, Sam, Dan, Young guy (very good), Big Birdish guy (poor)
Goalie(s): B. Looby, Paboner, Younger guy (first time back playing in two years)
With Sam skating out, we had four goalies in the building!
Game 1: 5-2 White
Game 2: 5-0 Alabaster
Game 3: 5-2 Blanco
Poor Paboner…
These are just the notes I write afterwards.  They might seem confusing and strange, but it's just what I need to activate my brain and remember.
–My Quick Notes–
BB vs. Ryan (grounds)
Do we have to start throwing sticks into the middle?
Mercy killing – getting put down
Frustration!
Davey's long shift *crickets*
Abs resetting my back
DS no pass – can stick handle in a phone booth
Sheepish ovine and bovine (me and the Maestro connection)
DARK NO PULSE
Sean-O might hate me
Paboner revisited 3v0's, 2v0's
DS stealing it from me after Sean-O was whacking my hands
Sacrificial lambs (Dark)
My picture in About Us…young – try not to fall in love (rereading this and I'm an odd duck)
Do I need a notebook out there?
Maestro spin move outta the corner, Shakey "shoot, shoot!"
–Three Stars of the Day–
3) Brown Brian
2) Garvin (dumb) lumbering oaf tendencies — Sorry Garvin, I was upset when I was writing the notes…but hey!  2nd Star…congrats!
1) Tom A. Hawk
Poor Paboner…
Onto today!
–The Line-Ups–
Dark: Davey, Shakey, Weevey, Tinman, Jonny, Kenny, Vlad, Old Man River, Ryan (grounds), Dexter Southfield and his buddy, Sean-O, Gazpacho
White: Brown Brian, Tom A. Hawk, Chip, Fake Russian, Shaymus, Dan, Angry Dave, RayFro, same young guy (very good…he's gonna need a name soon), Garvin, Marty, 1-3's cousin
Goalie(s):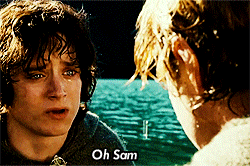 I didn't keep score today.  It's hard when there is only one goalie.
On Friday, White absolutely demolished us.  It was as demoralizing as it comes.  Monday was better, but we still lost handily.  Coach is having a hard time finding the right match ups and their transition game is killing us.  Please don't make me bring out the Weevenstein monster, it's not a pretty sight.
Oh yeah, screw you White!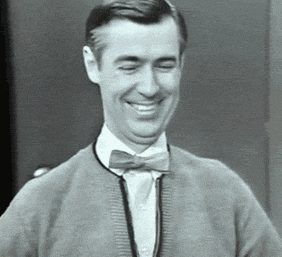 The most important part is getting back up when we get beat down.  We still have life, we just need to get back up and dance!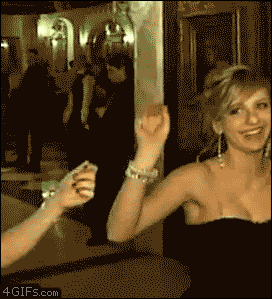 I was gonna give Garvin Play of the Game for switching to White, but that was before the Fake Russian stepped up and put me on my ass!
Visions of glorious conquest filled my head as I tried to split Mike and I think Tom (?).  I got cute with the puck and thought I had my lane to victory.  The Fake Russian however, was not looking for the puck.  He had his laser sights set on me and much like a hired goon, he came to collect.
Immediately after dropping me, I heard Shakey scream out "GO BACK TO FAKE RUSSIA!" Speaking to me of course.
Now maybe it's just me, but I feel like the place erupts a wee bit more when it's me doing something embarrassing or getting lit up.  Curious…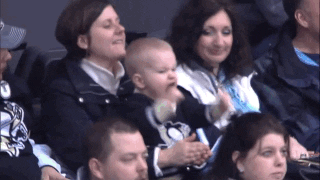 –Notable Moments–
It didn't look malicious, but Gazpacho and Angry Dave came together along the half wall and A. Dave went head first into the boards.  Luckily he was okay and play moved on.
I forget who it was (I think it was Angry Dave), but Vlad brought the Russian sickle of freedom down upon his stick.  It was glorious!
Dan and I both had embarrassing plays.  On mine, I went to make a cross D pass and muffed it right to Chip.  I dove to break it up and missed as Chip skated in and beat Sam for a nice goal.  For Dan's, he was all alone in front and completely whiffed on the puck as he attempted a shot.
Davey had a flip out front to DS.  DS looked like he wanted to swing at it, but Sam came out to play the puck and it ended up just one big cluster.
Ryan (grounds) and Chip had some good battles.  It lead to Ryan asking on the bench "what's that guys deal?"
Dexter Southfield had a nasty breakaway move.  He smoothly dragged it back and forth before toe dragging into his skates and kicking it back out to his stick.  It's nice admiring things I can't do.
Sean-O lost an edge and went down hard.  Davey caught an edge and went down awkwardly.  Come to think of it, there was a lot of bodies going to the ice today.
Vlad was as ferocious as ever playing D.
Ryan took a good stick shwack from Tom A. Hawk while skating into the offensive zone.
Ryan was also saying that every skate back a little more rust falls off.  If I get him some WD-40, is that like steroids?  I'll have to look into the list of banned substances down there.
–Three Stars of the Day–
3) Sean-O: Sean-O pulled off a fantastic move today.  He employed two half spins in each direction, shedding Shaymus and just missed top left on Sam.  It was a doozy!  He also drilled the post a couple of times.
2) Garvin: I gotta hand it to Garvin…not only is a great villain out there, but he buried his high pressure chances and on three separate occasions, clangs filled the air.
1) Young guy (very good): He's been an unwelcome addition to White (from Dark's perspective).  With a combination of speed and skill, he tormented us today.
If we can't turn it around on Wednesday, it's gonna be hard to get outta bed Friday morning.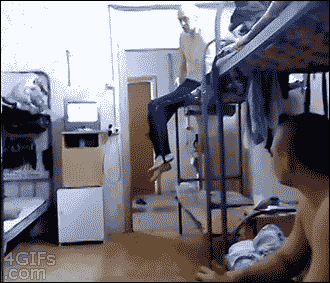 –Weevey–