When the feeling washes over me, I like to tease my hair, smear on some lipstick and rock out to The Cure.  Don't judge me!
Fantastic tune!
–The Line-Ups–
Dark: Davey, Weevey, Tinman, Shaymus, Jimmy C, Sean-O, Gazpacho, Vlad, Marty
White: Chip, Link, NHL Whiner, Fake Russian, Grabby, Glaze Garvin, 1-3's Cousin, Rivers (young kid, very good)
Goalie(s): B. Looby, Sam
Quick blog…
Game 1: 5-4 Dark
Game 2: 5-3 White
Game 3: 5-0 White 
–Notable Moments–
Davey, emulating Chara from the Jets game, sent the Fake Russians stick into orbit with a hard stick lift.
Jimmy C looked like he was just coming off a DMT trip.  I didn't see his spirit shaman, but he got intimate with the ice a few times and appeared wobbly out there.
I started strong with some nice goals and quick feet, but as the skate went on, my energy waned and my performance fell off a cliff.
I had a good battle in the corner with the Fake Russian.  With his back turned, I gave him a shove and he plummeted to the ice.  I felt bad so I did what one does in those moments of regret…I jumped on him while he was prone.
Half way through the skate, Dark was having a tough time getting anything going.  Which leads me to one frustrating question.  Why don't you pass the puck to the open guy?  It legit boggles my mind.
Marty went down really hard.  Hope you're feeling ok!
1-3's Cousin was a strange read.  One moment he seemed like a good hockey player and the next he was out of control…hence the moniker.
I don't know who it was, but I took a failed stick lift hard to my cage.
I beat the River's kid with nice backhand drag move.  As I crossed the blue line, that's when I heard it…the sound of skates tearing into the ice.  Shit!  I braced myself as Andrew came swooping in for the puck.  We battled along the boards, but his stick work was relentless and he stole the biscuit and reversed direction.
Davey won the first game.  He called it on the bench beforehand and delivered!
Later on, when Davey switched to White, he hooked the shit outta me and I now carry a nice bruise/wound on my waist.  Thanks Grahamah!
–Three Stars of the Day–
3) B. Looby: Even though Brendan didn't post his best numbers.  .890sp / 3.54 gaa, he made some absolutely phenomenal saves.  Wanna know his best save of the day?  Well I'm gonna tell you!
Dark's D was breaking the puck out when Rivers intercepted the pass, he and Andrew went in on a 2v0.  Rivers, patient with the puck, waited til Loobs committed to him and fired it cross crease to Andrew.  With the awe inspiring agility of an ocelot in it's prime, Loob Master Flash sprang to his left and robbed NHL Whiner of a surefire goal.  Well done Loobs!
2) Gazpacho: Cold soup?  I don't think so.  Gazpacho must've tossed himself into the ye olde crock pot because he was simmering out there.  Slick moves and crafty passes paved the way to this honorable 2nd star spot!  South of the border they would know him as Senor Silky Mitts!
1) NHL Whiner/Rivers combo: We had a hard time combating their speed and skill.  At one point, I believe I saw wings sprout from their skates.  The only thing I couldn't figure out…who was Hermes and who was Mercury?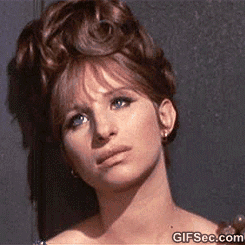 –Weevey–