I freaking love James Mercer and the Shins…
Friday Notes 1/11/19:
Dark: Davey, Shakey, Weevey, Tinman, the Maestro, Jack, Dan, Army Socks, Dingus, Yotes, 4x young kids
White: Brown Brian, Tom A. Hawk, Blue Line Bob, Fake Russian, RayFro, M. Looby, Grabass, Mt. Fuji, Angry Dave, Chip, Chiefs in White (scary)
Goalie(s): B. Looby, Young kid (very good)
Davey drilling Mongo with a shot
Davey and Shakey controlling the skies and dialing in the flip pass
My sliding poke check on BB
Young chirper kid getting old man slashed and shaking his wrist
5-2 W, 5-1 W
Sean-O almost died after crashing into the boards at full speed
Shakey's failed baseball swing on a perfect flip from Davey
Chip's anger meter was teeming with excess fury
–The Line-Ups–
Dark: Davey, Weevey, Tinman, the Maestro, Jonny, Mt. Fuji, Marmaearl, Gazpacho, Chop Chop, Sean-O, 4x young kids
White: Brown Brian, Blue Line Bob, Chip, Fake Russian, Heir to the Throne, Grabby, M. Looby, Link, Dan, RayFro, Abs, 3x young kids
Goalie(s): B. Looby, Young kid (very good)
Even though there was nine on each bench, today was fun.  Neither side dominated and everyone seemed to step it up, quickening the pace.
I did have many moments out there where I could of sworn my legs were betraying me.  I'm talking full on mutiny.  In fact, they were one signature away from seceding from the rest of my body.  Now I need to pound as much water as possible in the hopes of currying favor.  I'd like for us to be on the same page come Wednesday.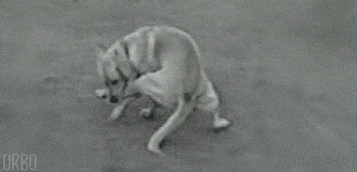 Game 1: 5-2 White 
With the score 2-1 in Dark's favor, Brown Brian decided enough was enough and flew down the right wing and went bar down on the very good young goalie.  Shortly thereafter the puck found him in the slot and he once again beat the young goalie with a low, hard shot just inside the right post.
The score was 4-2 when, you guessed it, Brown Brian got a breakaway and finished forehand backhand for the game winner.
Game 2: Dark 5-1
My brain isn't working too well right now.  I blame the Patriots…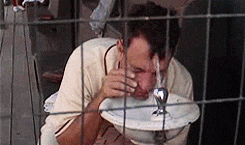 We played more games, but I lost track of the scores (White definitely had the edge).  B. Looby was a man possessed though and stifled most of Dark's scoring chances.  Whether he was sliding across the crease, skating out to cut down an angle, or diving head first for the save…he owned us today.
I need to rehydrate.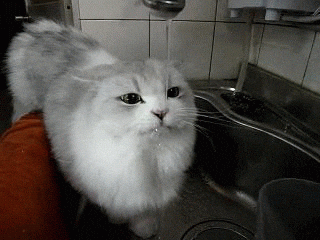 I saw a light bulb form over Marmaearl's head today.  After witnessing the flip pass for a couple weeks, he finally decided to harness it's powers and try it out.  With an attacker skating at him, he flipped the puck over him and to our streaking forward.  The look of pure joy on his face was awesome!  Like when you first get your hands on a Hustler as a kid…life changing.
It wasn't just him either.  Much to Link's displeasure, it seems the flip has become infectious.  The other young'uns were employing it as well.  We had a shift where everyone was just flipping it to each other.  A botched flip can be crazy frustrating tho.
With that said…please wear cages.  We don't need another Dental Chair incident.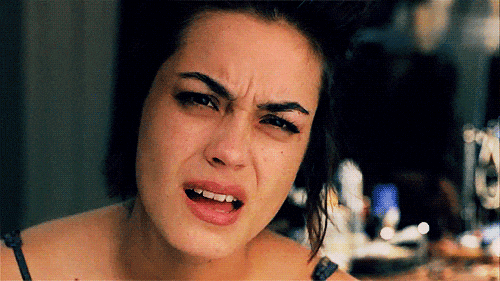 –Notable Moments–
Jimmy C had a sick curl and drag move on the Heir.  He brought the puck in tight to his skates and looked competent doing it!
Grabass had two exquisite goals on the young goalie.  On one he just beat him clean with a shot and the other was some impressive dangling, before scoring on his backhand.
A couple of times I corralled a flip pass with full stick extension.  I kept my stick below shoulder height as well!
Shakey come back!  You can blame it all on Weev-ey!
Sorry guys I'm spent.  I'll pick up my blog game after Wednesday!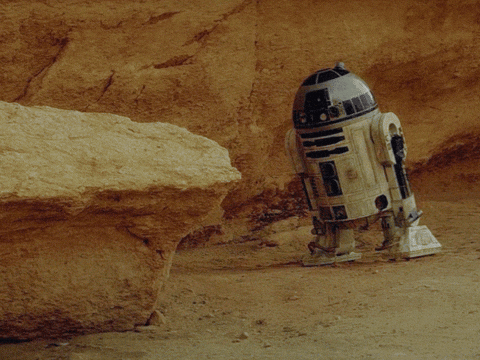 –Three Stars of the Day–
3) Jimmy C: This is now the third straight skate that Jimmy has played great.  Maybe the puzzle pieces are starting to fit, or perhaps he's gonna come crashing back down to Earth.  I don't know what the future holds in store for us, but if he can keep improving he's gonna put the liability label in the rear view and stride right into the asset column.
2) Brown Brian: Brian crushed out there.  He crushed on the score sheet and he got literally crushed when Jonny got his stick into his skates, sending him careening into the boards.  He was okay tho and didn't miss a shift.
1) B. Looby: Brendan played outside his goddamn mind today.  On one play, we were buzzing around the net getting a lot of shots before he finally got his glove on it.  Someone on Dark took an extra poke at his glove hand and his bro Mike took exception.  A quick crosscheck followed by a push cleared the crease and vaulted Mike into the hearts of America.
So tired…
–Weevey–