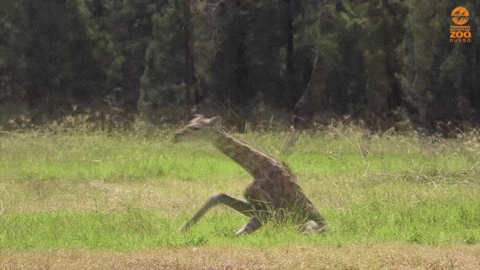 Even though it resembles Glaze after The Maestro spun him into another dimension that only few have seen, its actually footage of Chara skating.  Nothing against Chara he's just slowing down with age.  Quick side thought when is that going to happen to Brown Brian? The reason I bring up Chara is bc McAvoy has to continually look to cut off the guy that going right past Chara.  The NHL Dept. of Player Safety states the reason for McAvoy's suspension was bc his angle of approach was across the front of the body instead of towards the near shoulder.  WHAT?? Its his job to keep himself between the opposing player and his net, especially when he knew Anderson was going to blow past Chara. The NHL also states Anderson was not trying to change his angle but I fully disagree.  He was trying to angle at the net. Look at his skates, he angling towards the net, and pick your head up!! We need white!!
Everyone outside Boston is saying it was a dirty intentional play.  Sports Illustrated says dangerous activity like this play needs to be removed from hockey.  USA Today says "It was a blatent blow to the chin.  Replays show the head was the target.  It should have been a match penalty." I know it was a vicious hit but maybe if Anderson didn't have his chin stapled to his chest the contact would have been to his chest.  I just don't see how this play gets equated to the Muzzin on Krug hit. Muzzin only got one game for making one of the most dangerous hits in hockey where he comes up high while his opponent is two or three feet from the boards. Or the Tin Man snapping Chip's stick in two, and getting no suspension or even a stoppage in play as Chip sat stunned in the corner continuously murmuring "it was a new stick."
Meanwhile the magic from my Sox hat continues as they have gotten back to .500.  Sale had 14 K's, last night, including 3 in the 7th on 9 pitches. Benentendi hit the game winning homer in the 12th but not before JBJ made the game saving catch in the 11th.
In other news Pablo Sandoval, AKA Panda, became only the second player in MLB history to hit a home run, steal a base, and pitch a scoreless inning in the same game.  He did this playing for the SF Giants whom are playing him the veteran minimum $555,000 while the Red Sox are paying him $19 mil/yr through next year.
Ben Watson, the TE that the Pats drafted in the first round in 2004, is coming out of retirement to sign with the Pats.  Smells of desperation.
Current Jeopardy champ J. Holzhauer mentioned he had dreams of working in a MLB front office when he was a kid.  Now apparently the Sox, A's and Orioles all have interest in what he can bring to their respective teams.
Not to keep our hopes up but Gronks super hot model girlfriend, Camille Kostek,  in a recent interview with Extra was quoted as saying " I would love to see him out there, but I am also respecting him taking his time for himself, healing up his body, and enjoying the time off." Sounds like she wants to be in the luxury box next to Giselle maybe to help further her career.  Little vixen!!
**Update: Muzzin didn't get suspended.  In fact, Weevey doesn't even think the hit qualifies for boarding.  We agree to dis-agree on this bc he is wrong!!