The Lineups:
Dark: Shakey, 1/2 Weevey, Grahamah, Tinman, the Maestro, Shamus, Dan, Johnny, Jack (teacher), M. Lubey, 1/2 Slo-Mo
White: Matt, 1/2 Weevey, Brown Brian, Tom A. Hawk, a father (who made it seem like I should know him) and his son, Jay Fro, Tim, 1/2 Slo-Mo, Grab Ass
Goalie(s): Paboner
With energy providers and town workers scrambling to restore power and clear damage from Wednesdays nor'easter, Fridays public hockey shone like a much needed beacon of hope for it's skaters.  Sometimes you need to play some unorganized hockey to lift your spirits from the weight of life's ills.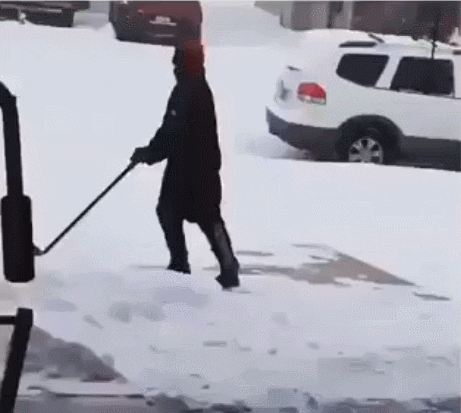 1-3 is that you?
Speaking of life's ills, Chip was a surprising no show after earning a 2nd star from Wednesdays skate.  Early rumors put him in Vegas, passed out in a champagne fountain after slashing an innocent slots patron.  Some people just can't handle the fame.  Kinda sad.
After being spoiled with two goalies on Monday and Wednesday, Friday found us with a lone tender.  I could hear the opposing post weep with the prospect of metallic bruises…luckily, we are not that accurate.  Paboner played admirably, but one can only take so many 3 on 1's and 2 on 0's before wishing they filled their water bottle with whiskey.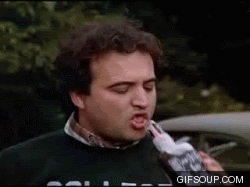 Much like the earlier skates, white was kicking the ever-living shit outta dark.  It was ugly.  Between zone time, tic-tac-toe's and making them our bitch on defense, something needed to change…but what?  "They have no heart" was iterated on white's bench and that's when it dawned on one of the white players, a trade needed to happen.  Half way through the skate, Weevey, who was playing for the white squad engineered what might be the most lop-sided trade in public hockey history.  Himself for Slo-Mo!  After a quick perusal of the public hockey annals and barring the Mongolian Water Bug for Grahamah trade of 2006, this was indeed one for the ages!
The play evened out.  I would like to think it was all because of me, but truth is, Slo-Mo can be brutal to play with.  Through no fault of his own he just seems to be a second or two behind the play.  With constant supervision and coaching (yelling directly at him) I feel he can come around.
Notable Moments:
Weevey taking out Tim and Tim somehow, someway swiping at the puck (while on the ice) and scoring a goal.  This might be because Paboner bailed out of the net when he saw us barreling in on him, but hey, who the hell cares it went in.
Grahamah taking Tim to the ice right after.
Grab Ass not accosting anyone (if I'm mis-remembering, please let me know and I'll edit)
Weevey or Grahamah not breaking the fake Russians foot (he wasn't there, but is his foot intact?)
Three Stars of the Day:
3–M. Lubey– for not attacking Slo-Mo in the first half hour
2–Weevey–for pulling off the best GM move in over 10 years
1–Paboner–thanks for coming down, you played great!
After we are sponsored, we won't be able to give out free ads, but in the meantime try some Southern Tier 2X IPA.  It comes in at a nice 8.2% abv and it tastes delicious.  So delicious that I've had three while writing this!
Have a good weekend!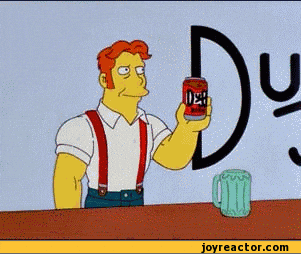 –Weevey–