My apologies for not getting this done earlier…sometimes my family likes hanging out with me.  Strange, I know…
Mmm Phish…
Please listen to the music, please…
–The Line-Ups–
Dark: Davey, Shakey, Weevey, the Maestro, Jack, Jonny, Mt. Fuji, Camo Socks, Commish's kid, Sean-O, M. Looby,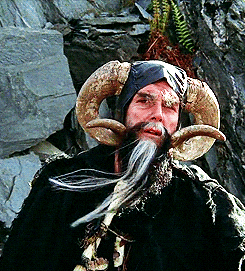 Chop Chop, Gazpacho, Italian 13
White: Brown Brian, Tom A. Hawk, Blue Line Bob, Link, Chip, Dan, Nojus, Angry Dave, RayFro, Mongo, Garvin, STX, Older hard skating gent, I think I'm missing someone
Goalie(s): B. Looby
–THE RETURN OF GARVIN–
I wanna put the Imperial March in here, but you're probably still listening to Gumbo since I asked so nicely.
Garvin immediately made his presence felt.  Whether it was screaming for the puck, or berating his teammates for not giving him the puck, he brought some good projection and resonance.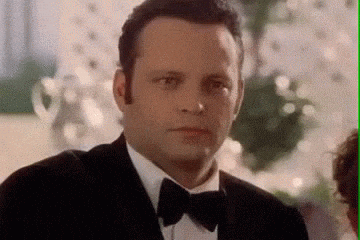 He was on the left wing and I was playing right D.  Angry Dave, their left defenseman, had the puck and Garvin was calling for it very loudly.  I don't think Garvin knew that I was there waiting for that pass to come, but Angry Dave did.  Dave hesitated, for he saw that if he gave Garvin the puck, I could easily step up.  Dave chose a different pass, but Shakey had read his eyes and intercepted.  Right away Garvin sarcastically congratulated Angry Dave on a nice pass.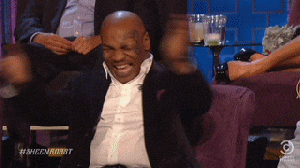 Who yells out there anyway?  Unbelievable…
Tom erased me.  Camo Socks hit me with a hard pass up the middle and I was 1v1 with Mr. A. Hawk.  I made my move and even got the puck through him, but Tom only had eyes on my svelte frame.  I tried to go low to the left and get around him, but with one quick shove I was sent spiraling to the ice.  The place erupted.
Davey and Shakey left early and Dave asked me what the commotion was when he was in the shower.  I begrudgingly had to relay my failings.  Poor Weevey…
To make matters worse, Camo Socks layed into me on the bench.  One, for missing him with a pass and two, for not getting him a primary assist.  That's on me, I gotta be better.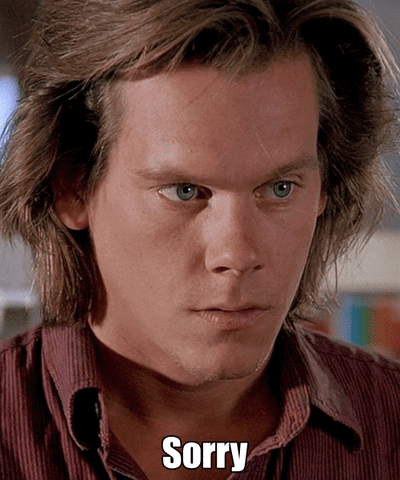 Chip almost ended my hockey career today.  Well, that's probably an exaggeration, but it still was pretty dangerous.  I had the puck in the offensive zone when he beared in on me.  My pass found the open guy just as Chip spun his waist and delivered a hard hip check to my lower left thigh (just above the knee).  He must've knew it too because I gave his stick a good two hander and he didn't retaliate.
Not long after he had a step on me and hammered the post on the empty net.  He looked back and smiled and I couldn't help but do the same.  Dammit Chip…I can't stay mad at you!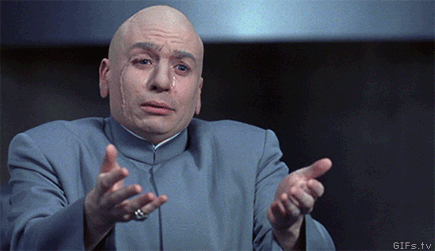 It seemed to me like White brought a physical game plan onto the ice.  I heard someone on our bench say exactly that "Wow, they're playing physical today."
Please watch this…
Did you guys know that Chip and I made a rap video?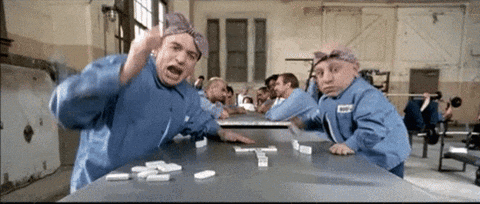 –Notable Moments–
Jonny, showing great instincts, stepped up and intercepted a pass.  He went in all alone on the empty net and rang the post for a goal.
Sean-O made a steal on Brown Brian, self passed off the boards shedding the oncoming Dman and like Jonny, rang it off the post for another goal.
Gazpacho self flipped Dan.  I had the side angle for this arced masterpiece and let me tell you…it was inspiring.  The puck never got more than 12″ away from his body as Gazpacho side stepped and got a good shot off.
Tom A. Hawk sliced and diced our D and finished with a hard post on the empty net.
I had my radar working today.  I got one of Chip's flip passes out of the air on my backhand and also shwacked down a shot from the point.  Go me?  Go me!
Friday was yet another very fun skate.
I had the puck in the offensive zone and skated hard towards the back of the net.  Fuji trailed the play and smartly found a lane in traffic.  I fed him the puck and he drilled the top right corner piece.  Good thing too because I was ducking as I glided behind the net and that puck really wanted to take my consciousness from me.
Davey was spot on with his hard passes up the middle.  It was a breath of fresh air not having to battle someone's swinging stick going for the flip pass.
I found Davey out front and he walked in from the point and sniped top left corner on Looby.
B. Looby's glove was on fire!
–Three Stars of the Day–
3) B. Looby: Brendan continues to impress me.  He made save after save and even had another top save of the year candidate.  It was a lot like a nasty save he had a few skates ago.  Mongo got the puck with an open net and Looby dove to his right and denied him with the paddle.  If he keeps up this torrid pace, we might be looking at mid .500's save percentage by late February!  Brendan also shut down his bro Mike.  Hopefully it doesn't make for an awkward Easter dinner.
2) Jack: With the elegance and grace of the European pine marten, Jack awed all onlookers.  I sincerely told him on the bench "Jack, you've handled all the passes coming your way and you're making smart decisions with the puck!"  "If you keep it up, you're gonna find yourself one of the three stars!"  Soon thereafter, Jack torched #1 star Link with a devastating toe drag, cementing his spot in the January 25th recap.  Congrats Jack…well deserved!
1) Link: Looks like Link traded in the standard synthetic oil and went straight to high performance premium.  Either that, or he stole the Tinman's oil can…it would explain his absence.
When we played on MLK day, we played 3v3 full ice with two goalies.  Link was 0 for 3 on breakaways…he beat the goalie every time, but couldn't find the back of the net.  That was until he got his fourth attempt.  Employing the same forehand backhand move, Link once again beat the goalie but this time he managed to penetrate the 72″ width.
With his confidence at an all time high, Linkage carried over his magnificent play to today.  He was all over the ice.  Six million dollar man indeed…
–Weevey–