Uhh Chip…you teaching lessons?
This is an ugly lumberjack swing from #Preds Ryan Johansen on the head of #GoJetsGo Mark Scheifele and he should be suspended #HockeyTwitter @NHLPlayerSafety pic.twitter.com/GC0e0oO099

— Nathan Kanter (@NathanKanter11) January 18, 2019
Maybe M. Looby is right…maybe we need a Director of Player Safety.  All I know is I'm definitely not qualified for such a position.  Johansen got 2 games…
Simply one of the best songs of all time.
–The Line-Ups–
Dark: Shakey, Tinman, the Maestro, Jack,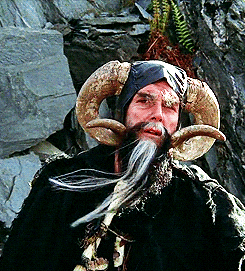 Duke and Earl (dropping the Marma), Chaos!, Jimmy C, Ben (not Link's son Ben), couple yewts (if you haven't seen My Cousin Vinny, watch it…it's fantastic), Mt. Fuji, Army Socks, yewt #55
White: Weevey, Tom A. Hawk, Fake Russian, Blue Line Bob, Chip, Link, Dan, Red Stripes, ShayNeigh, Grabby, M. Looby, Tom (older fella), RayFro, 2 yewts
Goalie(s): B. Looby
Sir Weevey's eyes mimicked that of dragon fire as he rummaged through his equipment satchel.  "Where is my ebony tunic?" he muttered angrily, as those around him grew weary of a verbal tirade.  "The games are to start soon and all I have is this White rag."
The Dark garb of which Sir Weevey spoke, reeked of previous battles fought.  Who would pilfer such a garment, risking stench and infection?  Just then it dawned on the brave and handsome knight…
"Marty!"  Weevey spat.
The nefarious combatant Marty had donned Sir Weevey's jerkin in hopes of glorious prestige and now Sir Weevey had a decision to make.
Does he ride his faithful steed, Pixietits, all the way to Marty Manor?  Nay, not enough time…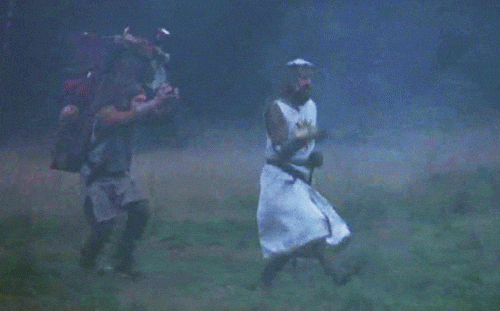 Or, does he clothe himself in the enemy's colors, fully prepared to engage the dastardly Maestro?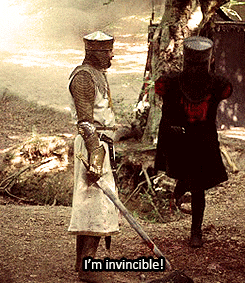 White rag it is…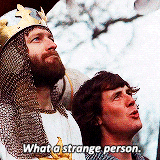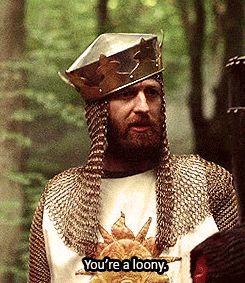 I know guys…I have to carefully navigate my brain every damn day.  One false step and I'm taking orders from nurse Ratched…
TLDR: Marty has my Dark shirt.
What happened to Looby?  Hopefully it's not anything serious…he's been playing excellent of late (today included).  We gotta protect our goalies!  It's already like the Medieval Times out there.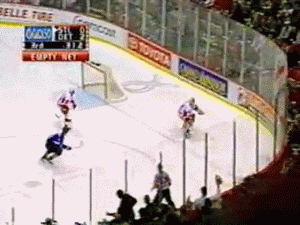 Does the physical game need to ramp up?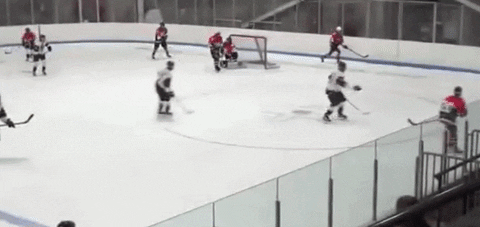 I'm just getting word that he might of twisted the wrong way and no one was directly at fault.  Tis a shame, for I was watching old NHL film from the 80's.  Hell, I had Youngblood ready for insertion into the VCR…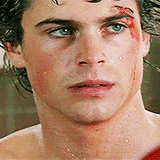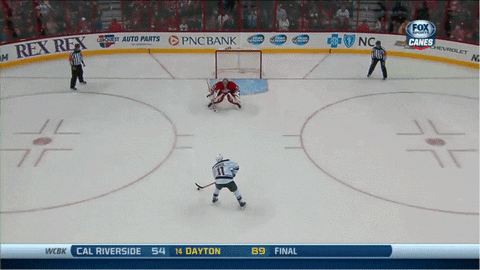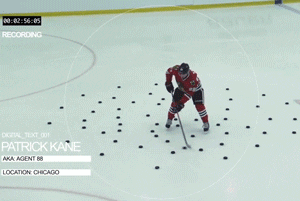 –Notable Moments–
After an outside shot, Link went hard to the net and got a great scoring chance.  B. Looby's pad save caught Link's legs and he went sprawling.  In the locker room Coach explained how it's plays like Link's that secure extra ice time.
Speaking of extra ice time…CHANGE IT UP!  Am I the only one taking two minute shifts?
The Maestro found himself on a line with Duke and Earl many times and held his own…even potting a couple of very nice goals.
Army Socks had a good day.  Even though he tries to drag it in tight when his brain should be screaming "Collision!".  He's very fast and has a hard shot.  He even got into the chirping game, which I find absolutely delightful.  Plus, he's seems to be laughing at my insane ramblings and
Tim played a hard defense, making it very tough on the White attackers.
Chaos was sporting a new black helmet.  It really messed with my brain.
Shakey and I are looking into maybe using the clock for scoring purposes.  The alternative is busting out the Xmas gift that Mike (Fake Russian) was kind enough to get me.
I like Duke and Earl much better.  I hope Earl sticks around after the Duke makes his way to FLA.  Just know…I vehemently refuse to be reduced to serfdom.  After I hit publish, I'm going right into film study!
There's still waaaay too many people on the benches.  I heard Mr. A. Hawk say that he needed to hit the gym after hockey.  Poor bastard couldn't even break a sweat, let alone get his heart going…
–Three Stars of the Day–
3) My Arse: I just finished a heated debate with Glutey (my bum) and he's pretty pissed he didn't make it higher than 3rd star.  I tried to explain why the others were worthy, but he had a shitty attitude about it all.
"Didn't you see how I bought us space when Mt. Fuji came roaring at us?" he plead.  "Yes, of course I did, but Shakey was a force out…"  I tried to explain, but was cut off by more hot wind.
"Yeah, yeah that quivering fellow was okay, but what about the time we spun him into oblivion?"
Crap, he had a point there.  Nicholi isn't the only one to pull off a 1440.  Glutey and I, displaying exquisite body position and a bad diet, kept Shake n' Bake at bay as we protected the puck for four whole revolutions.  "Touche Glutey, touche…"
2) Shakey:  I tip my cap to the Shake Maker.  As he nears 100% health, his powers to control time and space grow ever more potent.  He reminds me of hockey's version of Doctor Stephen Strange…minus the whole neurosurgeon angle…and…well…the magical spells of course…then there's the hand to hand combat proficiencies…have you guys seen him levitate?  I haven't.  In fact, he doesn't even wear a cloak.  At least he wields the Eye of Agamotto…and that's pretty cool.
1) Duke and Earl:  We need to find an answer for these two.  I try, but it seems I'm lacking in that pesky skill department.  It might have to come down to game plan.  I imagine it'll be like the Patriots preparing for Maholmes and Hill, except worse…
Honorable Mention: B. Looby:  Even though Brendan left early, he made his limited time count.  Off the top of my head I remember three nasty saves.  1) Shakey redirected a beautiful cross crease pass and Loobs slid hard right to left and denied him with his left shoulder. 2) It might of been Duke, Earl or Army Socks, but someone had an open look right in front and Loob Master Flash flashed the leather for a very dexterous glove save.  GET THAT SHIT OUTTA HERE DARK!! 3) After weathering White's bombardment, one of our yewt's got the puck with a wide open net.  On his backhand, he launched it towards the net.  The scorekeeper, anxiously looking on, had his pencil pressed hard against the score sheet.  B. Looby had different ideas.  With a desperation dive to his right, he got just enough paddle on the shot to deflect it wide.  The arena was empty except for one man, still diving and striving as fast as he can…sorry drifted off there.  Yeah, it was an exceptional save.  Well done Loobs!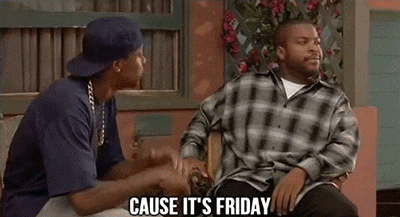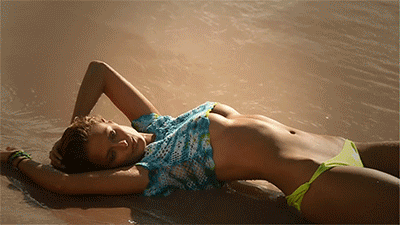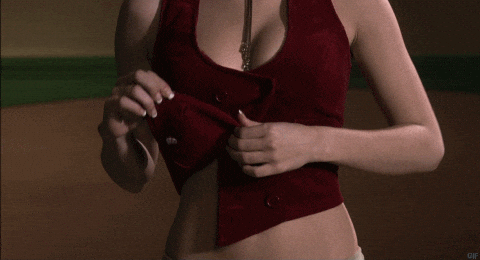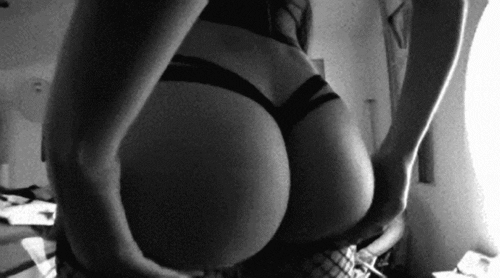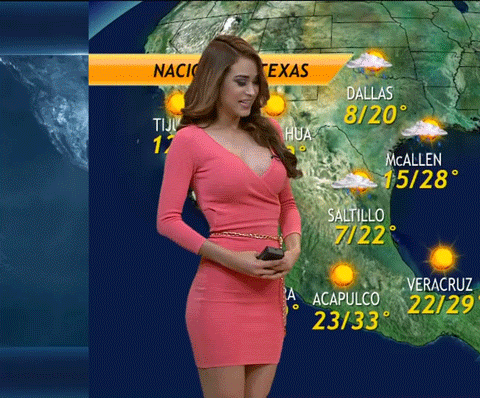 Twerk it baby!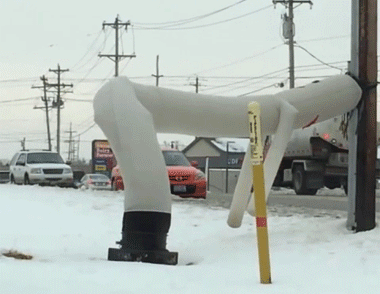 Have a bodacious weekend you  big toe sucking, carnivorous sand scarabs!
–Weevey–