The real March Madness is finally here.  Starting Friday at 3p.m. with UMass taking on the Harvard Crimson.  UMass was stunned by BC in the Semi finals of the Hockey East playoffs and it cost them in their seeding in the big tourney.  Umass is the #1 Northeast seed but the #4 overall, which means they will have to go through St. Cloud State to get to the finals.  Umass and SCS held the #1 and #2 spots most of the season. First Umass has to take care of Harvard which I think they will. Players to watch in this game is Harvard D man Adam Fox, 48 pts in 32 games with a +26, and UMass D man Cale Makar 15-31-46pts, both are Hobey finalists.  The nations top two PP units face off in this game. It will also be interesting to see which goalie Umass goes with as Freshman Filip Lindberg has a .952 save percentage 1.67/ga in the 13 contests he played in while Sophmore Matt Murray had  .919/ 2.11 totals. Harvard goalie Mike Lackey was pulled halfway through his last start. In the other half of the NE sectional we have Clarkson vs. Notre Dame.  Clarkson was 6-3-1 against teams in the tourney while ND was only 3-8. Clarkson is a team with a chip on their shoulders after missing out on the tourney last year. My bracket shows Clarkson taking on Umass in the NE finals. My metrics dictate Clarkson will come out the winner of the NE sectional, they also have a lot more experience playing in tourney games,  but my heart says Umass, so Umass it is!!.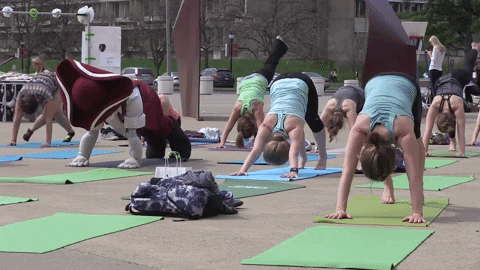 In the West we have St. Cloud State as the overall #1 seed facing American International.  Player to watch here is SCS senior Forward Patrick Newell. He's having a breakout year.  The undrafted Newell has 21g-26a-47pts this year with a +35.  He had never had more than 27 points in a season before this year.  AIC meanwhile is 0-6 this year against teams in the tourney and wont have a chance.  The other West matchup is Ohio State facing Denver.  Two well balanced teams with depth.  Im going to embrace OSU as Denver was 3-5-1 against teams in the tourney and only 9-7 when playing away from home.  Leaving an OSU vs SCS final in which I will stop embracing OSU and let them go like Rose lets the multi million dollar necklace go in Titanic. I dont know what Jack did in the back of that car that made her think that was the right decision but i see it as just plain selfish.  She doesnt think her grandchildren could use a couple mil.  But anyways I think SCS takes the West sectional.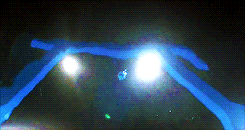 The East regional is the most interesting and ripe for an upset.  Minnesota State is the #1 seed in the sectional and #3 overall in the tourney.  Minnesota State had the easiest regular season schedule by far.  They only played two games against teams still playing and were 0-1-1 in those games.  They take on  Providence in the first round.  The Friars carry four defensemen that have already been drafted.  Im guessing they stifle MS and move on to the sectional final.  The other game pits Hockey East champion Northeastern against Cornell.  Cornell might very well have been the #1 seed in this sectional if they hadn't lost to Clarkson in the ECAC finals after a controversial non call when a Clarkson  forward pulled a Weevey and knocked the net onto All-American goalie Matt Galajda.  The refs didnt even blow the whistle leaving Galajda to move the net back himself.  He tweeked his knee doing it and left the game.  I have Cornell taking down the Huskies and moving on to the sectional final vs. Providence.  In a 1-0 (3OT) game I see Cornell taking the final game to move onto the Frozen Four in Buffalo. Phil Kessel hates Buffalo.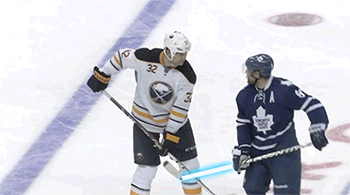 Onto the Midwest.  Perrenial powerhouse Minn-Duluth takes #2 overall and #1 in seed in the sectional.  They take on Bowling Green.  BG had a solid year against teams in the tourney going 3-1-1 and they were the only team to beat the USNTDP U18 team.  Minn-duluth has Hunter Sheppard between the pipes allowing a stingy 1.87 goals per game. BG only gives up 1.80/ game. Makes for a great low scoring matchup. Games like this tend to be decided by special teams. BG had 39PPG and 9SHG while Minn-D had 31PPG and 3SHG. Since anything can happen in a hockey game I'm guessing BG comes out on top with the winner being a SHG.  Next game is the best story line.  In only its fourth year in existence the Arizona State Hockey team has made the tourney and faces Quinnipiac.  Quin is 6-3-1 against Teams in tourney while ASU was only 3-6-1.  Quin takes it but…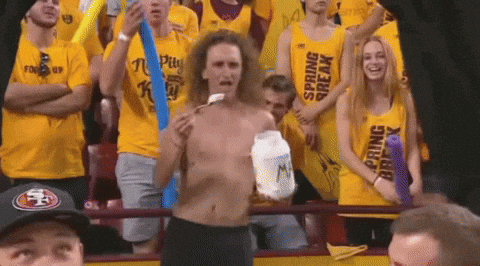 I dont think ASU  will have a problem with future recruiting efforts. So my guess is that leaves Quin vs. BG in the regional finals with Quin taking the sectional.
Frozen Four:
SCS Vs. UMass– Umass goes to the final
Cornell vs. Quin–Quin
Finals:
Quin Vs. UMass–UMass first college hockey championship. People of Amherst take shelter in a safe place!!