Is this a casual night at the stadium with your  wife or a subliminal message to the team??Bringing a once removed cousin, of a near top of the food chain carnivore, to the stadium is a power move of epic proportion.  Hoodie just made a let's win this one for the gipper/ Do it for Johnny man/ they hate us cause they anus speech to the locker room without having to open his mouth or have all his players on the same continent.
So Shakey do you really think he did this on purpose?? I would answer, is Surly Joe the only foundation guy in town?? When possible, answer a question with a question.it's the best policy and the Pats way, deception is king!! But really he brings, and cradles in his arms, a symbol of strength in Unity!! Its a baby, that he will nurture and help grow teaching him how to be a better member of the pack.Next wolf up mentality!!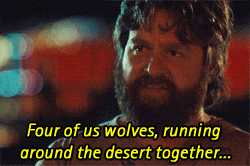 I'm thinking straight message to TB and the partial owner of a horse ? called Gronk. Hoodie is a master at motivation!! Brings a stern message through what many see as just a cute picture. Best part is the plausible deniability he maintains because he can easily say he isn't on Facenow or Instatwit and had no idea the picture even existed. Oh, but he knows, and is saying the strength is in the pack. The pack thrives off the strength of its Alpha.  The Alpha's main supports (Brady, Gronk, Eldeman, McCourty, and Hightower) by following the Alpha, bring a sense of unity to the pack. This brings the most important traits needed to succeed , Confidence ,trust in one another, and loyalty. The packs success depends on Gronk and Brady showing their devotion to that success. Tommy,  Is a beach in Qatar really nicer than A weight room in Foxboro?? If he answers with a question I know he's still with us!! Now get to the Voluntary workouts!!
Friday night Bovada wagers: Sox, with Pomeranz making his season debut, -140 betting $1 to win $0.71
Nashville Predators -1 1/2 goals vs. Colo. betting $1 to win $.80 !! ??? ‼( High roller for those that can't follow.)